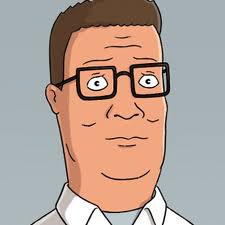 Let's make one thing very clear, Congressman Steve Stockman is not a Conservative. He is an extreme, right wing, nut case that makes true Conservatives cringe. In the words of Hank Hill: That boy ain't right.
As I have said in the past, the Republican Party is no longer a party of Conservatives. They are a party of nut jobs dominated by the members of the Tea Party such as Stockman. They embarrass those of use who were raised with Conservative values. One of those values used to be respecting, but not agreeing with, our elected officials especially the President of the United States. We were raised to be respectful. The tea party is raising their kids to be exactly the opposite.
Steve Stockman has taken his disrespect for the President to a new level. From the Houston Chronicle:
Rep. Steve Stockman extended an invitation Wednesday to the Missouri rodeo clown who was banned for mocking President Barack Obama at a state fair this week. The clown, Tuffy Gessling, faced national backlash after he donned a mask of Obama's face at the Missouri State Fair, while another clown asked the crowd if they wanted to see him run over by a bull. Stockman said the national outcry, with members of Congress of both parties calling the stunt racist, was over-hyped.
Stockman isn't a Conservative. He is an ultra right wing, disrespectful, ignorant, political extremist that soils the office that he holds. He is truly a disgrace to the office that he holds and demands no respect from true Conservatives or even Hank Hill.
He ain't right. I am.